New Jersey Child Support
If you are a parent who is going through or considering a divorce in the state of New Jersey, your first step should be to contact a lawyer. Courts decide how much each parent must contribute towards a child's support, but selecting a family law attorney who is well-versed in the issues surrounding support in the state is your best bet for getting a fair shake for your child and your child's future.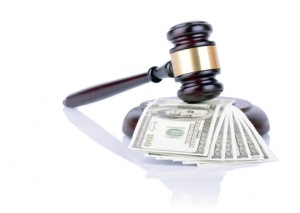 Protect Your Child's Interests with a Support Order
Most parents have no qualms whatsoever in providing support for their minor children, since they see it as their duty to provide their children with the best life possible. Still, there are some parents who must be nudged in the right direction by a competent legal counsel who stands up for the rights of children. From filing the initial paperwork during your divorce proceedings to returning to court with you to request that support be reviewed for a cost-of-living increase, your legal adviser can be a big asset to you as you seek out the support to which you are entitled.
Legal Services
Your attorney offers several types of services you may need depending on your particular situation. If you are getting divorced, it is more than likely that the divorce judge will enter a support order in your case, but your lawyer can file paperwork to get the process moving more quickly than the divorce itself. This allows you to collect support during your separation. In New Jersey, some parents decide on a medical-support-only agreement, while other circumstances might call for the awarding of spousal support in addition to support. What's more, once a court order is established, the law professional can help you arrange to collect payment if the obligator falls into arrears. Each situation is different, so only by consulting with your attorney will you know for sure how your case will be best handled.
Child Support Lawyer In Ocean, Monmouth and Middlesex County, NJ
Many Ocean, Monmouth, and Middlesex families find themselves in the throes of divorce and do not know where to turn to make financial ends meet after separation. To find out how to make the system work for you and your child, call the law offices of Goldstein Law Group today. A no-obligation consultation with this law firm can help you to better understand how your lawyer can best assist with your particular situation.