New Jersey Child Support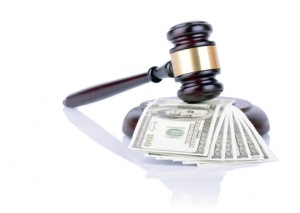 If you are a parent who is going through or considering a divorce in the state of New Jersey, a wise first step is to contact a lawyer. When a couple who are no longer living together have children (regardless of whether they are divorced, separated, or were never married), the court will decide how much each parent must contribute towards the financial support required to care for their child or children. Selecting a New Jersey child support lawyer is strongly recommended to ensure a fair and equitable outcome for your child and your child's future.
Protect Your Child's Interests with a Support Order
Most parents are willing to provide support for their minor children following a divorce or separation, because they see it as their duty to provide their children with the best life possible independent of their relationship with their ex-partner. However, there are some parents who must be nudged in the right direction by a competent attorney who stands up for the rights of children. From ensuring that you have correctly provided the initial paperwork during your divorce proceedings, to returning to court with you to request that support be reviewed due to a change in circumstances or a cost-of-living increase, your legal adviser can be a big asset to you as you seek the support to which you are entitled.
Legal Services
A New Jersey child support attorney offers several types of services you may need depending on your particular situation. If you are getting divorced and you have children who live most of the time in your home, it is more than likely that the judge will enter a support order in your case as a part of its ultimate resolution. However, your lawyer can file paperwork before that final order is entered, to ask the court to get the process of allocating support moving more quickly than the divorce itself. This allows you to collect support during your separation and while your divorce may be pending.
In New Jersey, some parents decide on a medical-support-only agreement, while other circumstances might require an award of spousal support in addition to child support. Once a court order is established, it remains in effect until a later order of the court says it has terminated. Your attorney can help you pursue payment if the person who is supposed to pay support stops paying and falls into arrears. Each situation is different, so only by consulting with a child support attorney in New Jersey will you know for sure how your case may best be handled.
Child Support Lawyer in Ocean, Monmouth and Middlesex County, New Jersey
Many Ocean County, Monmouth County and Middlesex County families find themselves in the throes of divorce or separation and do not know where to turn to make financial ends meet after separation. To find out how to solve these concerns and ensure that there is support provided for you and your child, call the law offices of Goldstein Law Group today. A no-obligation consultation with our law firm can help you to better understand how your lawyer can best assist with your particular situation. We are available by phone at 732-967-6777 or you can fill out our online form to set up an appointment with a child support lawyer in New Jersey.