New Jersey Custody Disputes
Monmouth, Middlesex and Ocean Counties: What to Do in a Custody Battle
Divorce is difficult for both parties, as it means the end of one life and the beginning of a totally different one. One of the most difficult aspects of this time is working out child custody with a soon-to-be ex-spouse, especially if he or she is hostile and unwilling to listen to reason. Ocean, Middlesex or Monmouth county residents who find themselves in such a situation will want to retain a New Jersey child custody litigation lawyer as soon as possible.
What Does a Custody Attorney Do?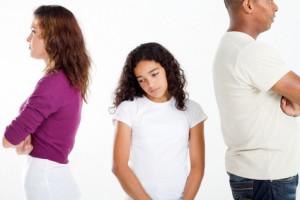 To begin, a good custody battle specialist will see if it is possible to work out a settlement between you and your ex-spouse. An out of court settlement spares both parties the hassle and expense of taking the case to court and provides the stability your children will need during this difficult time.
Unfortunately, it is not always possible to come to an agreement with the other party, in which case child custody will be decided in a court of law. If the other party involved is a decent parent with no criminal record, then your New Jersey child custody litigation attorney will likely advise you to ask for joint custody. However, if the other parent has a criminal record and/or is incompetent in any way, then your lawyer will request that you be granted full custody.
The custody battle lawyer will then gather evidence on your behalf. This evidence will include not only paper documentation that proves your case but also witness testimony from experts and/or those who are close to you and/or your soon to be ex-spouse.
When is Alimony Paid?
A parent who does not live with his or her children will be required to pay alimony. This will naturally be a big part of any custody battle in New Jersey and courts will decide on a payment sum based on many factors. A good child custody litigation lawyer in New Jersey will help defend your rights so that you do not face payments that are higher than you can realistically make.
Hiring a lawyer will ensure you have access to your kids after the divorce. However, some lawyers are more competent than others, so it is important to make sure the firm you work with has the skill and experience needed to handle your case. Goldstein Law Group provides top quality services in Monmouth, Ocean and Middlesex County and can help you either come to an agreement with your ex-spouse or vigorously defend your case in court.