New Jersey Collaborative Divorce
Divorce is hard for all members of the family. During this stressful time, you need a matrimonial attorney to represent you throughout the case proceedings. For those couples who want to work together to end their marriage, seeking the help of New Jersey collaborative divorce lawyers is an option.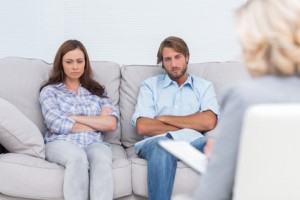 What is Collaborative Divorce?
It is a way for couples to end their marriage in a mutually agreed upon manner. It is a win-win situation and a fair resolution for both parties. The couple reaches an agreement on the settlement, child custody, and other important matters. There are lawyers who are trained in this area and they use techniques such as conflict resolution and negotiation.
The advantages of a collaborative divorce are many. It is less expensive and takes less time to finalize. The couple avoids going to court and having a trial where a judge makes the final decisions about their lives. With this kind of marital dissolution, the couple has more control over the outcome.
Finding a Lawyer to Represent You
There are many ways to find a lawyer. If looking for a New Jersey collaborative divorce attorney, New Jersey residents should get personal recommendations. You can get the names of experienced legal practitioners to contact by asking friends and relatives for suggestions.
An additional option would be calling your local chapter of the American Bar Association to ask for referrals. Another method of finding names of legal professionals is to visit online directories. These sites allow you to search for members of the bar based on location and specialty.
After you have the names of a few legal advisers, you should meet each one in person. A good attorney is knowledgeable about the divorce laws and collaborative methods. A collaborative divorce lawyer in New Jersey should have years of experience, and get good results for his clients.
Collaborative Law Attorney In Ocean, Monmouth or Middlesex County
Residents of New Jersey in the counties of Monmouth, Ocean, or Middlesex, can find a law expert in their local area. If a collaborative marriage dissolution seems right for you, a great firm to call is the law office of Goldstein Law Group. Call today for an appointment with a competent legal representative.