New Jersey Enforcement of Court Orders
Do You Need A Lawyer For Court Order Enforcement In New Jersey? (A Concise Guide)
Divorce is never easy. This is especially true when children are involved and one party does not follow orders by the court regarding child support payments (alimony), or visitation. Good legal representation, such as a New Jersey divorce lawyer, is important in situations involving the enforcement of court orders.
New Jersey Family Law: Ocean, Monmouth and Middlesex County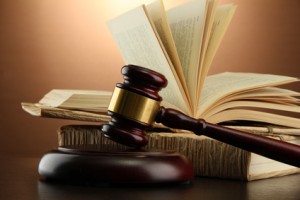 In NJ, a former spouse who ignores court orders is in contempt of court, and a motion to enforce litigant's rights can thereafter be filed. Should the court rule in your favor, your ex-spouse would be forced to comply with the original order along with facing other penalties. Your attorney will be able to walk you through this process, including acquiring the requisite documentation for filing.
In some alimony cases, a spouse may have been previously making payments before falling on hard times. If this is in fact the case, contact your former partner to put some payment plans in place. Your attorney will be able to draft an agreement toward this end. Failing this, you should be prepared to take the case to trial.
Alimony, Contempt, and What Happens Next
In the event that the courts have found your ex-spouse in contempt, the consequences therein can range from minor to severe. In addition to requiring payments owed, the court may grant you increased child visitation (if applicable), as well as have the delinquent party pay your lawyer fees and other expenses. Other penalties include fines not exceeding US$50.00 per violation, and in extreme cases, seizure of assets or jail time.
Naturally, the course of action or final decisions by the New Jersey courts regarding the enforcement of court orders is determined by the nature of each situation and the details in the motion filed. Each case is unique, and so is the outcome. Thus, it is important that your lawyer be very clear and concise in filing any motions.
Put An End To The Limbo Today!
There is no need to endure unnecessary stress due to divorce proceedings or the ramifications stemming from them. Instead, contact the law offices of Goldstein Law Group today. Our knowledgeable attorneys are available to assist you with the enforcement of court orders from start to finish.