Ocean County Divorce Litigation
NJ Divorce Litigation Lawyer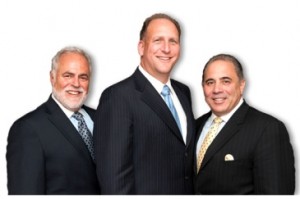 An uncontested divorce is not always possible, and it may actually put you in a better position to protect your own assets and interests if you go to trial. You will need a Ocean County divorce litigation lawyer who can help you maintain your rights throughout this complex process, working within the court system to fight for what you know that you deserve.
The Difference between Divorce Litigation and Divorce Mediation
The mediation process is much faster and easier than taking the case to court, as you just work with a professional who helps you and your spouse agree on a fair settlement. In many cases, though, a just agreement cannot be reached. Rather than simply agreeing to terms that you know are unfair, you can defend your rights through litigation.
What Are Your Assets?
Before you go to court, you may want to ask the lawyer exactly what your assets are. Generally, anything of value that you own, from your vacation home to your investment portfolio, can be viewed as an asset. If it has value, there is a chance that your spouse will want to split the value between the two of you, regardless of whether or not that is a fair outcome.
When this happens, the biggest reason to work with an Ocean County divorce litigation attorney is so that you do not lose things that you value. A divorce litigation attorney will help you reach a fair and equitable distribution of all the assets that we acquired by you and your spouse during your marriage. It will be your lawyer's prerogative to vigorously defend your interests in the court.
RELATED: How to Find the Best Family Lawyer in Ocean County
Business Assets
Another thing to remember is that the law sometimes views your business assets in the same way that it views your possessions. If you own a business that is successful, it could become the center of a matrimonial case. You may even be forced to pay your spouse for half of the company or sell the whole thing and split the money.
This gets even more complicated and goes beyond basic family law if you and your spouse own the business together. Without a divorce litigation lawyer in Ocean County, you could be forced to throw away everything that you have worked so hard for over the years. The business could be liquidated or bankrupt, or stocks could be split so that you do not control your own company.
Legal Protection by a Divorce Lawyer
When you contact a law firm in New Jersey, you can find a lawyer who will look for solutions that help you retain what is rightfully yours. For example, if you owned the business before you were married, the lawyer could assist you in proving that it is a premarital asset, meaning it should not be split or liquidated. The same is true for stocks and investments.
Get Reliable Legal Help Today
You do not have to face this on your own. To protect yourself through the entire litigation process and ensuring that all of your personal rights are respected, call the law offices of Goldstein Law Group and talk to a divorce litigation attorney in Ocean County.