Ocean County Enforcement of Court Orders
What to Do When the Ex-Spouse Will Not Obey A Court Order in Ocean County
Unfortunately, it is not uncommon for an ex-spouse to refuse to obey court orders regarding alimony payments, child visitation rights and/or other matters. When this happens, it can put the other party in a difficult position, especially if this person is relying on the ex-spouse to provide important documents and/or needed support.
Thankfully, it is possible to hire an Ocean County divorce lawyer for the enforcement of court orders. The lawyer can also file a motion to enforce the client's rights; if the court rules in favor of the motion then the ex-spouse will not only have to comply with the original court order but also pay your legal fees.
Filing a Motion to Enforce Litigant's Rights in New Jersey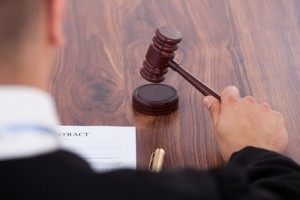 Before filing such a motion, a lawyer will need to contact either the ex-spouse or the ex-spouse's lawyer. In his or her communications, the lawyer will need to attempt to resolve the matter in good faith. In many cases, taking this measure alone will result in the ex-spouse complying with the original court order.
If the ex-spouse will not comply with the order, then the above mentioned motion can be filed. Along with this motion you will need to provide other paperwork, such as a certification paper signed by you stating that your ex-spouse has been contacted in good faith regarding his or her lack of compliance, a copy of the original court order and a list of the stipulations the ex-spouse is refusing to comply with.
RELATED: How to Find the Best Family Lawyer in Ocean County
What Happens Next?
What happens next is determined by a various factors. A non-custodial parent may be granted extra visitation time if an ex-spouse is illegally denying him or her the right to see their children; in some instances, the court may even make a change in the original custody order.
If the case involves failure to make alimony payments, then your lawyer can ask the court to issue an order to the ex-spouse's employer to garnish his or her wages. In many cases, up to 50% of a person's wages can be garnished to pay for child support. Furthermore, you may also be entitled to interest payments if your ex-spouse has not paid child support in a long time.
In serious instances, those who do not comply with a court order may face jail time, have their driver's license suspended and/or be disqualified from receiving a passport. However, these are not common forms of punishment for family-related cases.
The Importance of Choosing the Right Family Attorney
New Jersey laws and regulations related to the enforcement of court orders are quite confusing. Forms are regularly changed or updated and failure to file a motion correctly may result in it being dismissed in its entirety. For this reason, it is very important to work with a family lawyer who has ample experience in the enforcement of court orders.
Goldstein Law Group is a law firm that specializes in divorce and family-related litigation and has one of its law offices at Ocean County. The firm has a winning track record for divorce and family law cases and has been offering efficient, effective legal services to the residents of Ocean County for years. You can contact the firm either by phone or via email.