Sayreville Divorce
Sayreville Child Custody and Marriage Dissolution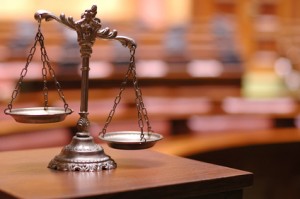 Going through legal proceedings can be stressful, regardless of the circumstances. To make the process less traumatic, it is best to be prepared and consult a Sayreville divorce lawyer, especially when children and marital estates are involved. In Sayreville, New Jersey, a borough located in Middlesex County, there are specific laws when it comes to obtaining child custody and the division of marital property.
An experienced child custody attorney will be needed when a person is vying for custody of a child. Typically, the Middlesex County Superior Court – Family Division will determine whether both parties will have joint custody or if one parent or guardian will have primary custody and the other will be allowed visitation.
Well versed in the intricacies of child custody and support cases, our divorce attorneys can help Sayreville residents determine what is in the best interest of their child and what will work best for them. If the parents fail to reach an amicable agreement then it is up to the courts to make the final decision.
When determining child support responsibilities, the courts want to know three things: the needs of the child, the debt and liabilities of both parent and child and the standard of living standards that each parent can provide for the child. It will be based on a method known as "Income Shares", which means that child support will be determined based on the incomes of both parents.
When property is involved
A skilled Sayreville divorce attorney can help both parties come to an agreement about marital property matters through equitable distribution. This is not an equal division of property, but a fair allotment reached upon after consideration of a number of factors.
Some of the factors which help to determine the equitable distribution of marital estate include age, duration of marriage, physical and emotional health of both parties, income, the value of the property and the debts and liabilities of both individuals going through the divorce.
Choose an experienced and skilled divorce lawyer in the Sayreville area to handle your child custody or division of marital estate matters. Contact the law offices of Goldstein Law Group. Our attorneys will leave no stone unturned to obtain the best possible outcome of your case. To serve you, we have offices at two locations.
Our location, located at 10 Amboy Ave Metuchen, NJ 08840 (phone: 732-967-6777) and our Brielle office, located at 800 Old Bridge Rd Brielle, NJ 08730 (phone: 732-967-6777).