New Jersey Divorce Litigation
Family Law In Ocean, Monmouth, and Middlesex County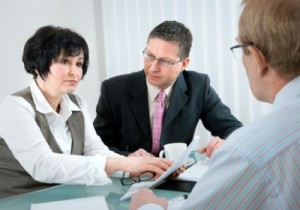 The process of divorce is not pleasant to consider, but for many, it is a very real necessity. Many marriages in Ocean, Monmouth and Middlesex Counties reach a natural conclusion, one that requires the help of a lawyer to reach. During the litigation, New Jersey divorce lawyers are your best allies. They are able to help you through the difficult emotional and legal turmoil that often follows in the wake of a marital dissolution.
Try to remember that the process to dissolve one's marriage has many facets. Law dictates the procedures in New Jersey but they reach into many areas of your life. You will not only deal with legal issues, but with issues that concern your family as well as those that can determine your future livelihood.
The Divorce Process in New Jersey
The process can be time-consuming and maddening. Not only will you have to deal with your soon-to-be ex-spouse, but also you will have to deal with the lengthy process that the court system mandates. Those who are not fortunate enough to reach a settlement must also contend with an often-lengthy and always-trouble litigation phase.
Family Law and Your Family
A long trial can wreak havoc on your family. Sides may be taken and words may be said that can never be taken back. This is just one reason why it is so important to work with a New Jersey divorce attorney who can guide you through the process – a single calm voice at your side can make a huge difference during such a trying time.
The Business of Divorce
In addition to being a family matter, the trial is very much a monetary issue. The marriage dissolution proceedings will likely determine your economic future – something you cannot leave in the hands of an amateur. Only the best firm can represent you in the professional manner that you deserve.
Ending the matrimonial union is never something that you should have to go through on your own. If you are looking for a divorce attorney in New Jersey to represent you, please speak to us today. The attorneys at the law offices of Goldstein Law Group are here to help you.