New Jersey Annulments
Under the New Jersey family law, a marriage can be ended by either a divorce or an annulment. Annulments differ from divorces in the sense that they treat marriages as if they never occurred. When undergoing this process, some people opt to hire a New Jersey annulment lawyer for financial reasons. This is because a court trial will not usually result in the awarding of spousal support payments.
Other people seek invalidation of marriage for social or religious reasons. It is a more attractive option because it is not regarded in such a negative light compared to divorce which is frowned upon in some quarters, particularly in certain religions.
Grounds for Marriage Annulment in Ocean, Monmouth, and Middlesex County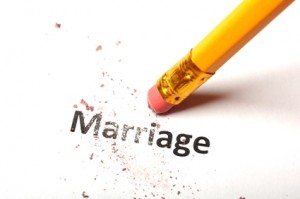 Marriage Annulment Lawyer In New JerseyEach year, many people consider hiring a New Jersey annulment attorney to help them. However, matrimonial annulments are only granted in a small number of cases. If your partner has misled you in some way, such as entering the union while being married to somebody else, or lying about their ability to conceive children, then you may have a valid case.
Moreover, if your partner has concealed some crucial information from you; like children from a previous relationship, a criminal conviction or a drug/alcohol addiction, you have a realistic chance of obtaining dissolution of your union. This also applies if your partner is unwilling or unable to consummate your relationship, by having sex with you. Furthermore, it is applicable if a major disagreement arises; for instance, over the issue of starting a family.
The Impact of a Marriage Annulment
As already stated, this legal process wipes matrimonial records from the history books, so marital property is not normally divided. Nonetheless, property can still be divided under general contract law. If you have children with your partner, the courts can resolve child custody disputes and award spousal support payments occasionally too.
If you are looking for an annulment lawyer to assist you, New Jersey has many options. The Goldstein Law Group law firm has served clients in the NJ area for over sixteen years. Contact their law offices today to arrange a consultation with one of their experienced attorneys.