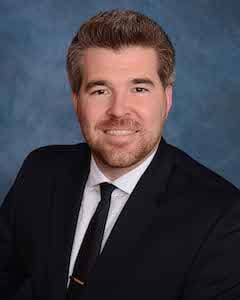 Edward A. Wojciechowski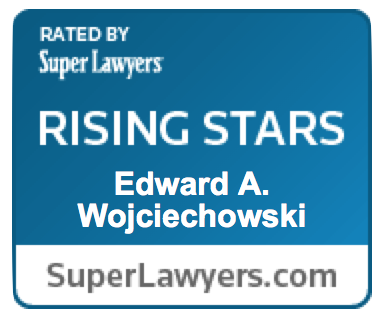 Edward A. Wojciechowski, Esq. is an associate of our firm with many years of experience practicing primarily in the area of divorce and family law. Mr. Wojciechowski specializes in divorce, child custody, support and domestic violence related legal matters. Mr. Wojciechowski also has extensive experience handling civil litigation and real estate matters. Mr. Wojciechowski is admitted to the state bar of New Jersey and the United States District Court for the District of New Jersey. Mr. Wojciechowski completed his undergraduate work at the Richard Stockton College of New Jersey majoring in political science and was a member of the Dean's List and Alpha Phi Delta. Mr. Wojciechowski received his Juris Doctor from the University of Baltimore School of Law where he graduated Cum Laude. Mr. Wojciechowski has invaluable experience in the practice of New Jersey divorce and family law and was previously employed by well-known Middlesex and Monmouth County, New Jersey law firms. Mr. Wojciechowski is a member of the Middlesex County Bar Association and New Jersey State Bar Association, and has the honor of serving as an Early Settlement Panelist in Middlesex County.
Mr. Wojciechowski has also been recognized as one of the "10 Best" by the American Institute of Family Law Attorneys and received the 2016 Client Satisfaction Award.* In addition, he has been recognized as a Rising Star by New Jersey Super Lawyers® and was included in their list of Rising Stars for 2017 and 2018.* Mr. Wojciechowski is also dedicated to continuing legal education and has given several lectures in family law, including "The New Child Support Statue, Probation and Emancipation" in 2016, and "Domestic Violence 101- From TRO to Final Hearing" in 2017. Mr. Wojciechowski has also been featured on television wherein he was a guest speaker on the show "Law of the Line", on an episode concerning "Termination of Child Support in NJ", which can be found here.
*These accolades are not sponsored by nor has any aspect of this advertisement, been approved by the Supreme Court of New Jersey. For the comparison standards and selection criteria utilized by these organizations in awarding their respective accolade, please visit: American Institute's 10 Best and https://www.superlawyers.com/about/selection_process.html.