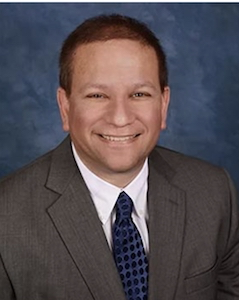 David Meth
Of Counsel
David Meth has been a practicing attorney in the States of New York and New Jersey for almost 35 years. David's primary areas of practice within the area of family law include divorce, custody and parenting time, child and spousal support, mediation, domestic violence, settlement agreements, college contribution and relocation. David also has extensive experience in the areas of commercial litigation, bankruptcy, debtor and creditor's rights, and business transactions.
David was certified by the New Jersey court system in 2001 as an economic mediator in family law cases. He also is a member of the Early Settlement Panel for family law cases in Monmouth County. David has been involved in many charitable causes during his career, including the Lunch Break Food Pantry in Red Bank, the Howell Township Educational Foundation, and the Juvenile Diabetes Foundation of Staten Island. David was previously appointed as Chairman of the Howell Township Rent Stabilization Board and as a member of the Howell Township Citizens Advisory Board. He is also a member of the Monmouth County Bar Association and has been a panelist on multiple occasions on topics regarding attorney ethics.
David is committed to helping clients resolve issues. David believes that clients deserve an attorney who is trustworthy, compassionate and patient. Every problem has a solution, and it is the role of the attorney to guide the client in choosing the best course of action. David will always present all of the alternatives with a client, and is ready to fight for a client's rights whenever necessary.
David resides in Ocean County, New Jersey with his wife Paula. He is the proud father of two children and became a grandfather in 2020. David enjoys travel, baseball card collecting and country music.